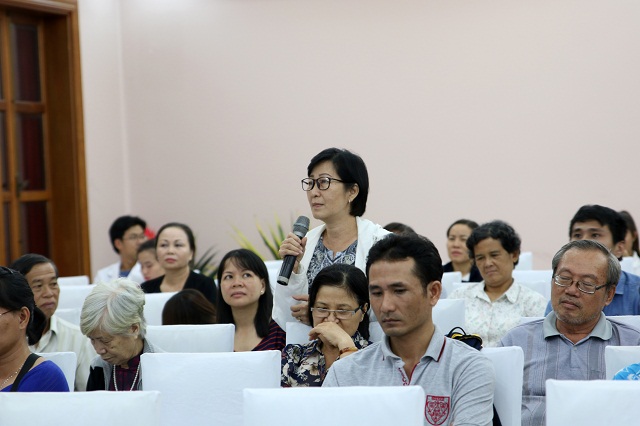 That is one of the noteworthy points mentioned at the workshop "Eye Disease Screening" was held last week at Hong Duc General Hospital (HCMC), with the participation of BS. Cki Ngo Thi Thuy Vy, from the Eye Department of Hong Duc General Hospital.
According to BS. Thuy Vy, in many eye diseases, conjunctivitis (red eyes) and cataracts are the two most common and most prevalent pathologies. Contaminated living environment, coupled with the subjective in eye care that eye diseases today tend to rejuvenate.
1. conjunctivitis (or pinkeye)
Conjunctivitis (or pinkeye) is a common disease common in our country. It often causes discomfort in the eyes and affects much of the day. If not treated in time will cause serious complications such as: corneal ulcers …
This includes all manifestations: inflammation, infection, irritation, allergy … of conjunctival mucosa. The conjunctiva is the mucosa covering the back of the eyelid (conjunctiva) and the front of the sclera (conjunctiva).
This condition is related to old age. 80% of patients age 60 and over.
Long-term exposure to ultraviolet rays, steroids and long-term steroids and diseases such as diabetes are at high risk. In young people, cataracts can be congenital or traumatic.
Cataracts usually show signs of blurred vision; Colors are blurred; Looking beyond the bright, the dazzling, the halo. Read books and watch TV or drive late at night.
To prevent cataracts, according to BS. Vy, we can protect our eyes from ultraviolet rays by wearing sunglasses regularly when going out to the streets; Have a reasonable diet; Stable treatment of diabetes, hypertension and smoking cessation; Regular eye check every 1-2 months.
Eye exam activity for BS attendees. Thuy Vy at the workshop
A talented performance by two members from the Nhat Hong Helpline.
BTC representative presented gift to two representatives from Nhat Hong Deafness Support Center.
The booth sells exquisitely hand-made products of the members of the Nhat Hong Center for the Deaf.
Participants receive free health checks at Hong Duc General Hospital at the end of the program.
According to onehealth
Tin khác
Buổi trưa ngày 29 .11.2017, tại Lầu 6 Hội Trường Đại học Ngoại Ngữ Tin Học, đã diễn ra chương trình "Tầm soát ung thư giới trẻ hiện nay" cho …

Ngày 25/11/2015 tại Hà Nội, Cục Quản lý thị trường và Hiệp hội chống hàng giả và bảo vệ thương hiệu Việt Nam, tổ chức lễ kỷ niệm ngày phòng …

Vào ngày 25/05/2019 vừa qua, đội ngũ Bác sĩ và Điều dưỡng đã phối hợp cùng Dr. OH thực hiện tầm soát ung thư cho Liên đoàn Lao động Q8 với quy mô 150 người.